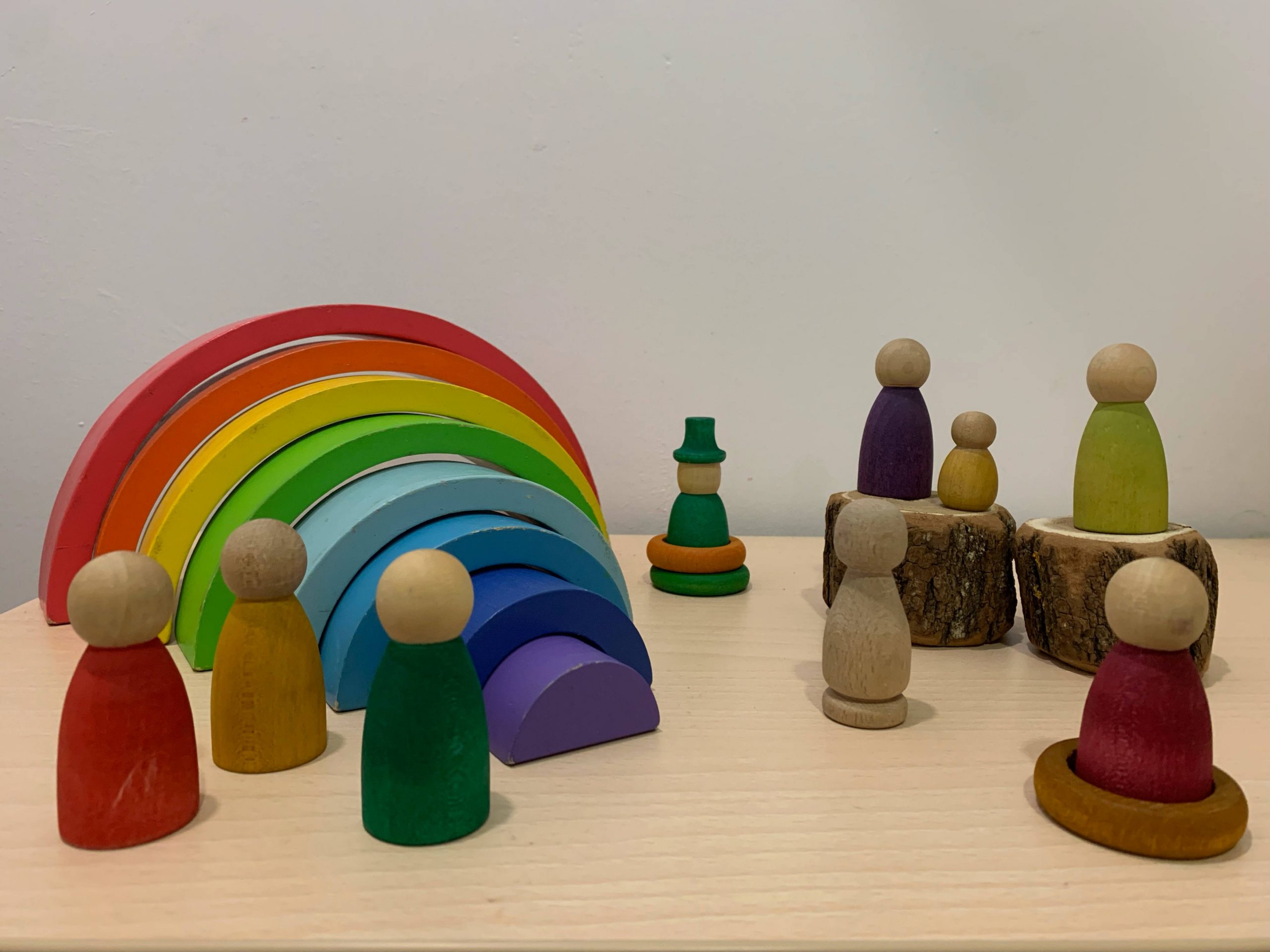 EL CAU NURSERY SCHOOL
---
It is essential that in our school the child is happy between hugs, caresses, kisses and laughter.
Every child and family is unique. We adapt to their routines and habits. Following the same customs everything is easier!

FOOD
---
Our cook, Alba, with a great passion for cooking, provides us with a healthy, balanced and sugar-free diet adapted to each child at school.
It is essential, for us, to respect the eating routines and customs of all families and make lunch a moment of sensations, emotions and learning
REST
---
Rest is essential, especially during childhood. A rested child is a happy child, connected to his environment and open to learning and playing with everything around him.
Each child is unique and therefore each break must be unique and respected.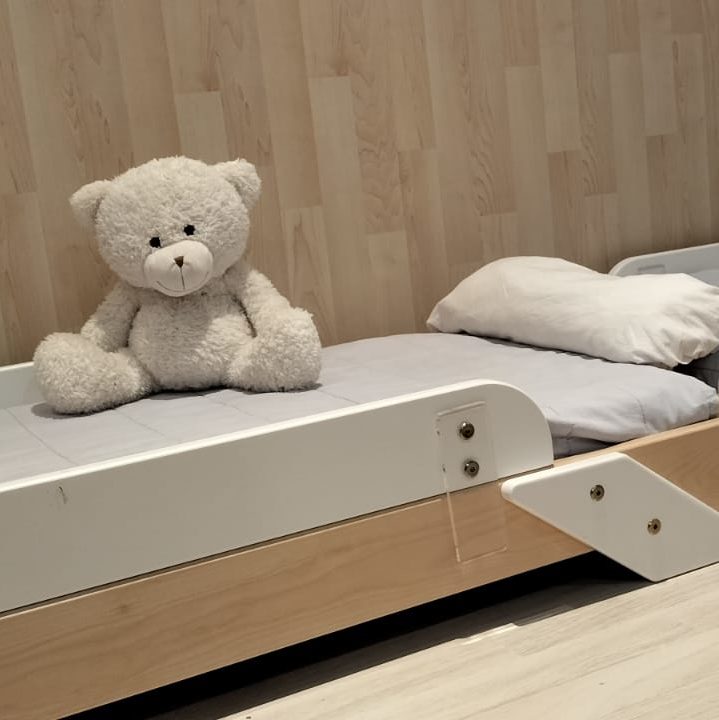 In our school we offer children Montessori beds. Beds that are within the children's reach and that allow lots of hugs, caresses, words and songs in the ear and kisses with such an important moment as sleep. Moments of companionship for those who need it before sleep and calm awakenings accompanied by hugs with a "good morning".
At our school it is essential to respect the habits of each child
and spoil "the break" at school.
THE OUTSIDE
---
We consider our school's outdoor space a place of many educational opportunities, where children are enriched with varied, imaginative and creative play that also invites them to be close to nature.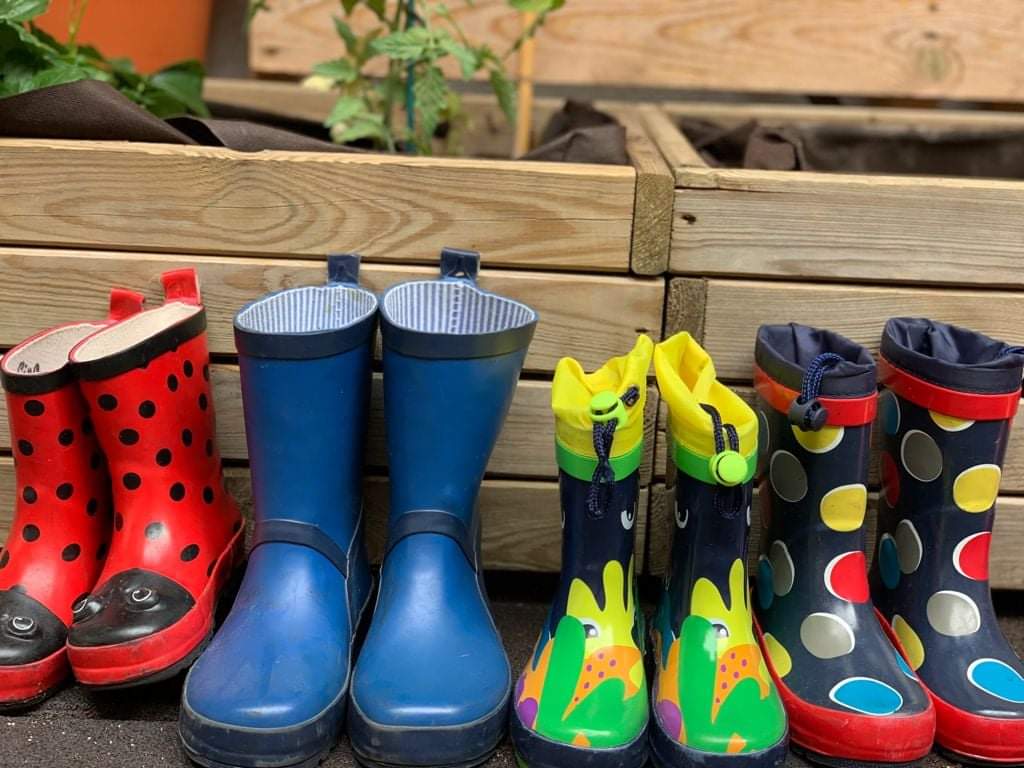 It allows them a space to be active, have spontaneous movement, feel free and learn about themselves. They can run, jump, climb, roll... get to know their body!
At our school we are always ready for a new day...
The weather helps us enjoy our beloved outdoor space in different ways!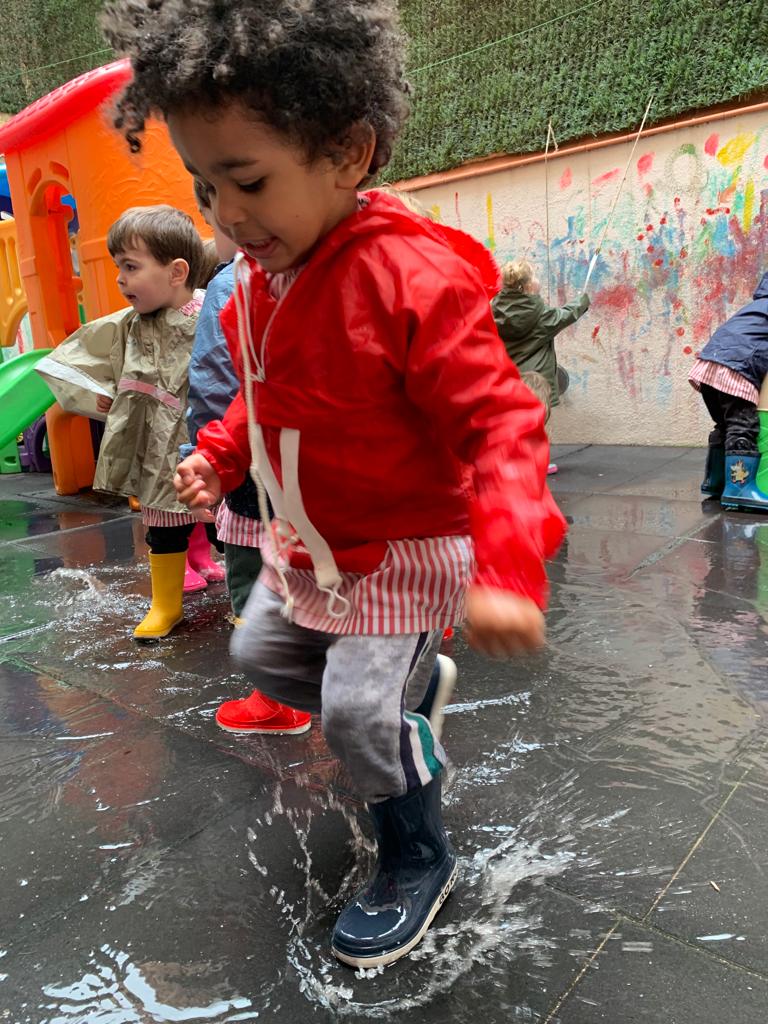 ---
It rains? We put on raincoats and water boots to touch and feel the rain!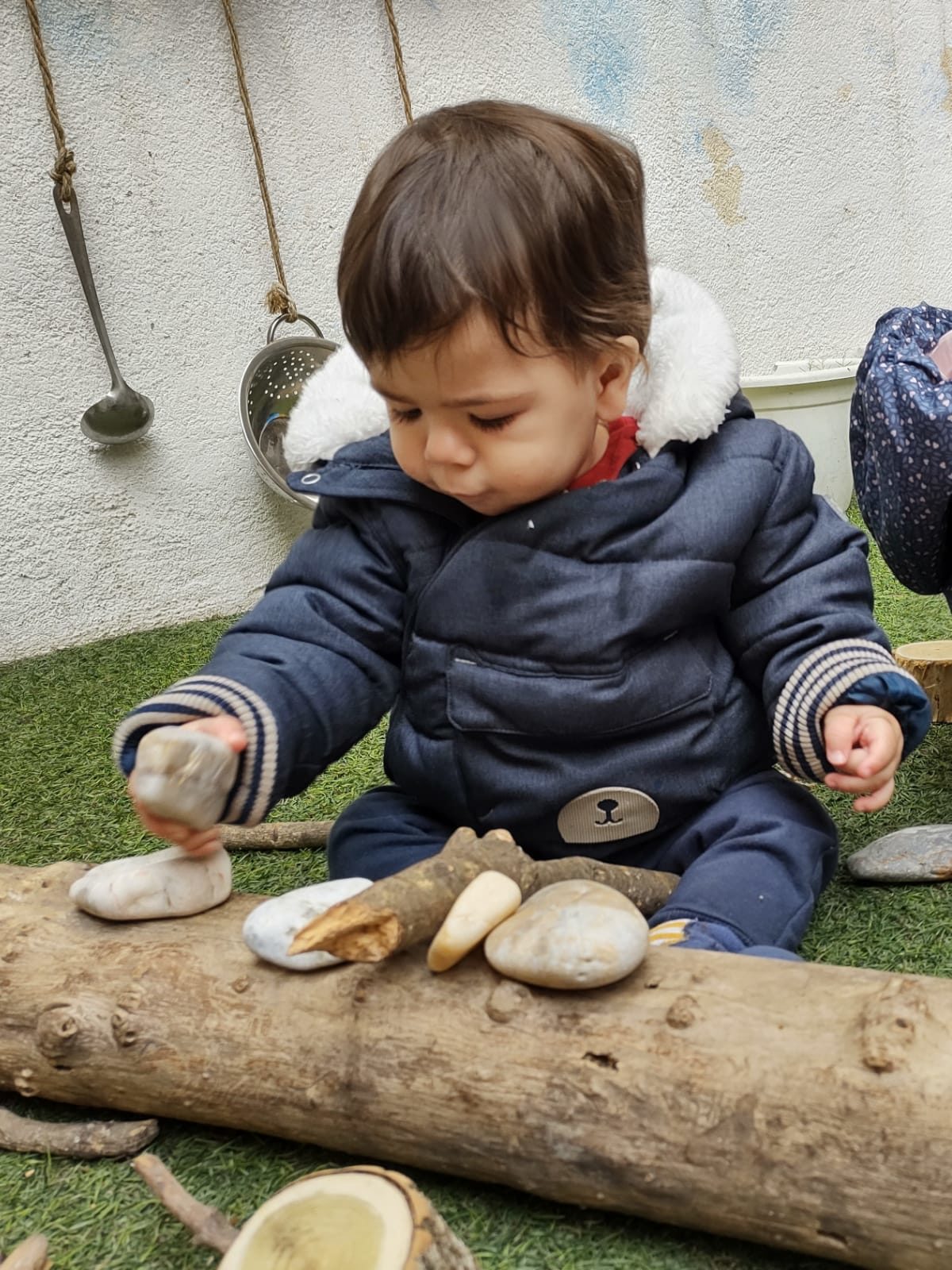 ---
It is cold? We warm up and discover that we can have a good time when we are warm and moving!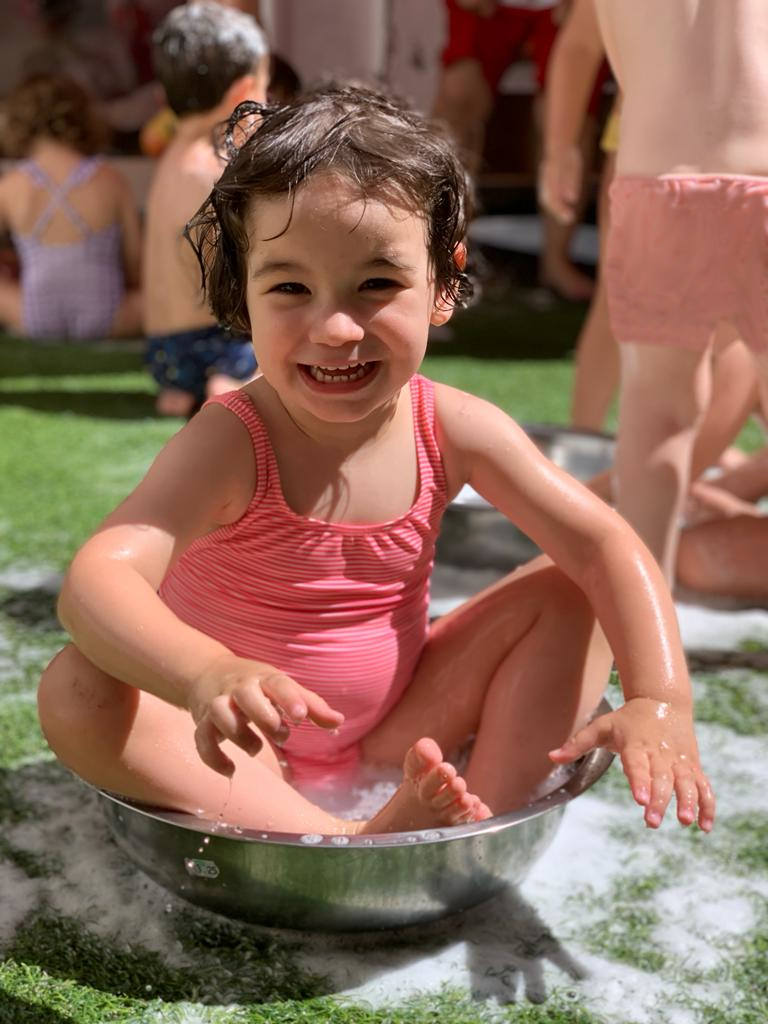 ---
It's hot? How about we take off our shoes or cool off with water games?
We love our yard! We become great painters and decorate their walls with paintings of many colors. We fill it with life and color with many flowers that we spoil every day with songs and water.
Let's also be farmers! We take care of our small lemon and orange tree and plant strawberries, carrots, tomatoes in our garden... which we observe and take care of every week.
Our outdoor patio brings us closer to nature. It allows us to play with stones, branches, leaves,
smell the flowers, feel the cold and the heat, the rain...
Outside we feel a sense of freedom, of life, of pleasure! feel the sun,
air, cold and heat makes us feel free, alive!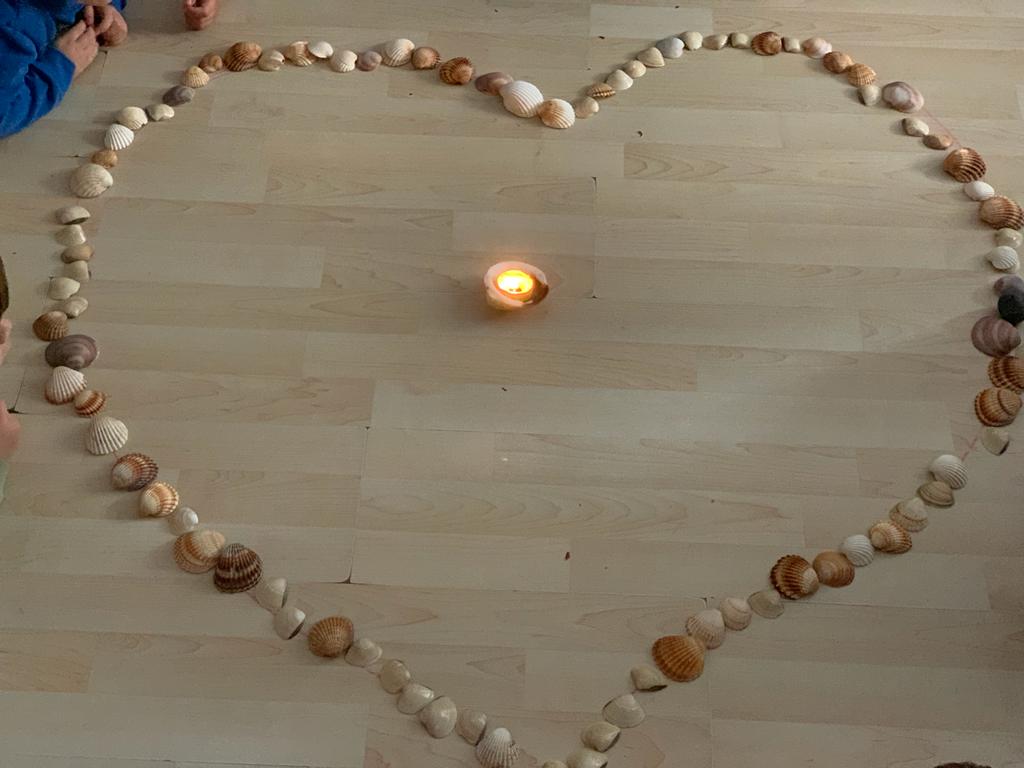 YOGA
---
We bring the school closer to yoga by providing the children with relaxation, tranquility, attention and awareness and management of their own emotions. Yoga allows you to know your own body.
"Stopping to be able to feel, reflect and breathe"
TEACHING TEAM
---
Live, active, dreamy and inspiring group with a single purpose…
let the child be happy!
Teamwork,
The key
to touch
The sky !